Ladies T-Shirt
Browse a selection of fashion accessories and necessities like travel mugs, sunglasses, hair ties to take with you on your next concert weekend. Celebrate music in style.
#curated - Groove Theory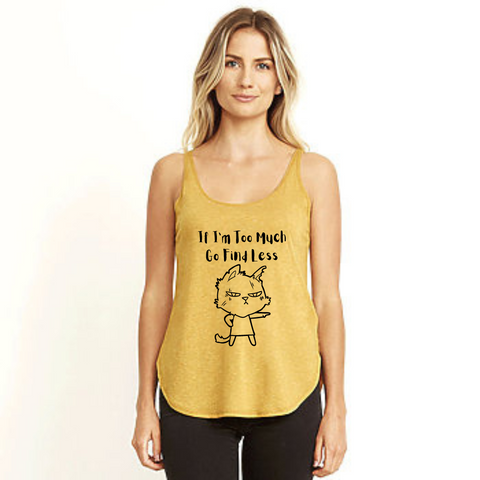 Shirts & Tops
"If I'm too much go find less" Is this year's motto. Don't let anyone turn your volume down. Available in sizes S-XXL, soft, lush flowy cotton.
$28.00